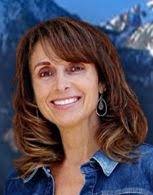 Debbie moved from Southern California to Northern Nevada's Carson Valley in 1985. She obtained her Nevada real estate license in 1989 and worked in sales, property management, and as a real estate assistant for several years. She then took a hiatus to raise her five children, working as a bookkeeper for Tahoe Valley Electric Supply, an electrical contractor supply company owned by Debbie and her husband, Dan. During the last 20 years, Dan and Debbie have designed and built three family homes. Their current home was purchased as a bank-owned, and remodeled prior to moving in. This experience has given Debbie a diverse knowledge of the building and selling aspects of local real estate. In 2013, with only one child left at home, Debbie re-entered the real estate business full time. Debbie is a member of the National Association of REALTORS and the Reno/Sparks Association of REALTORS, and enjoys the challenge of assisting clients with all aspects of real estate.
Debbie is an avid sports fan and enjoys trail running, fitness training, boating and spending time with her family and friends.
Reviews
---
Debbie is super flipping awesome, super great at what she does and can't wait to buy a bunch of houses with her soon.




Ryan P.
Debbie is an excellent realtor, and a wonderful and very kind person, as well. She worked many hours to prepare our Minden home for sale, and knew exactly how to best showcase it to potential buyers. Never in our experience, or that of our family's, have we known a realtor to work as hard as Debbie, or one to put as much effort into readying a house for sale. The house sparkled when it was ready to show, she is amazing! Debbie found the right buyer for our home in a very short amount of time, a family who we hope will love and enjoy it as much as we have. We highly recommend Debbie. She will make sure everything goes smoothly and will take into consideration your needs and desires while selling your home. While we are not buying a new home in Nevada, she will be just as dedicated to finding your new home as she was in selling ours. We could not have asked for a better realtor, Debbie made the process very easy and pleasant. Thank you, Debbie, you are the best!




Alan R.
I recently retired from the electronics manufacturing business in the San Jose Bay Area. The cost of living there had become prohibitive, and it was time for me to leave. I have always like the Carson City area, and decided to look here. I made an appointment to meet with Debbie, and start looking at homes. In a very short time, I felt like she learned exactly what I was looking for in terms of price, construction, and location. I was traveling from the Bay Area to look at homes, so was very important to me that we did not waste time looking at homes that would not be of interest to me. As we visited different homes, I was finding her comments were pretty much mirroring my thoughts. She seemed very diligent in finding what she knew I was looking for, and successfully did so. I have been in my new home for a little over one month now, and am very pleased. I would not hesitate to recommend her to anyone interested in purchasing a home.




Alan R.
We met with Debbie to discuss buying our new home in the Carson valley area. From our first impression, as it proved to the completion of our home purchase, we knew we had found the most professional and ethical agent to trust. Our purchase was not as smooth as we had wished with complications with the sale of our home in S. California, but Debbie was always there to assist and guide us. Her knowledge of the real estate market, the local area and the right people to deal with was invaluable. Buying a home is stressful but Debbie made our transaction possible through her tireless attention to our needs. We highly recommend and encourage all who need an agent to contact Debbie.




Tim C.
Debbie was our realtor for over a year. We were moving from Las Vegas to Northern Nevada and were very particular in our list of items we wanted in a home. Debbie was outstanding in her diligence and hard work in finding homes that met our needs. Not only was she accommodating to us when we "out of the blue" traveled up to Northern Nevada to look at houses, but she kept us informed of new listings immediately as they became available. Throughout the entire process thru to the final closing of the home, Debbie was there. We have recommended her to several people who have been interested in moving to this area and would recommend her to anyone that needed a dedicated realtor.




Lloyd J.
Glenn & I never dreamed of a buying a retirement home in Minden but Debbie made our dreams come true! We reside in Santa Clarita, California and have extended family in Gardnerville. We fell in love with Carson Valley and the community years ago. On sheer "LUCK" we selected Debbie from a realtor website during a visit a few years back. We truly hit the jackpot with Debbie as our realtor. Debbie gives 110% to everything!!! She worked round the clock, coordinating our long distance schedules to meet with home viewings, escrow, and even organized workers to fix up our new purchased home while we were out of state! WHO DOES THAT? Debbie does!! She's incredible. My husband and I have made many business transactions buying homes and properties in the past but, we have never encountered such special, unique, caring, down to earth and truly committed realtor. Debbie is there for you every step of the way to make sure it all comes together and her clients are happy. :)




Suzzanne & Glenn F.
We were very fortunate to work with Debbie in Incline Village. She went above and beyond to assist with a huge volume of documents and a novice closing agent to make sure the deal would close. Debbie is a first class realtor. She is a true professional, that will go the extra mile for her clients. We would highly recommend her.




David M.
New Listing Alerts
Get Pre-Approved
What's My Home Worth?