Gardnerville/Minden Real Estate & Housing Market Impact - Coronavirus/COVID-19

With the "Shelter at Home" and closure of "Non Essential Businesses" statewide directives in Nevada, the housing market is and will continue to be impacted. This page offers insights into leading indicators that will affect housing locally throughout Northern Nevada.
Home Showing Requests (Statewide, updated daily)
ShowingTime is a service offered statewide (and in many other states) that many real estate agents use to schedule property showings. ShowingTime has published a chart (updated daily) that shows the trends in showing requests on a statewide basis. This tool does not capture 100% of showing requests but it does give a very good trend reference for a very early indicator on real estate home showing activity. Click the image below and choose NEVADA from the map.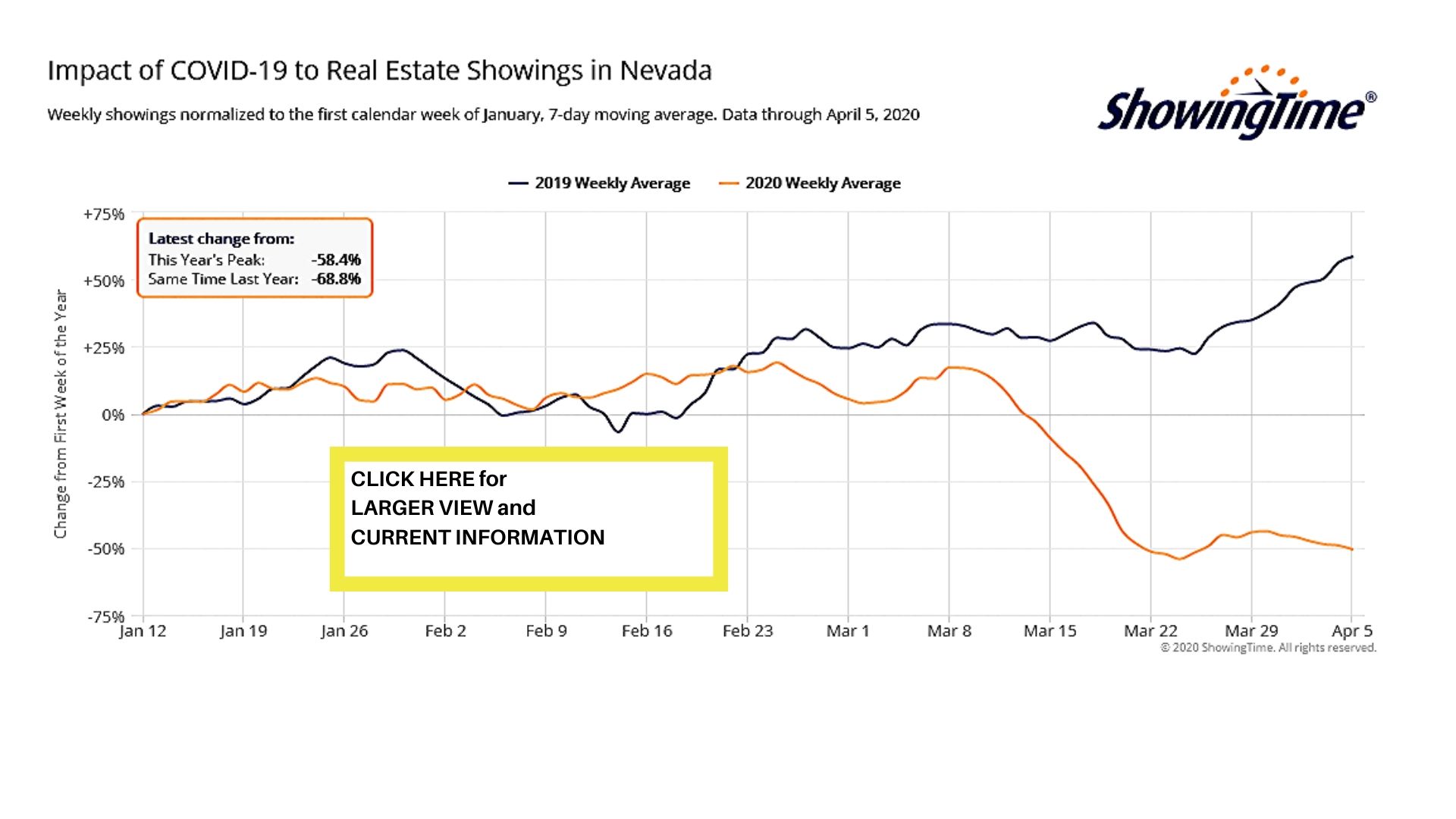 New PENDING Sales (All Northern Nevada, updated weekly)
The chart image/link below shows the number of homes recorded as PENDING (offer has been accepted and the home is now in escrow) on a weekly basis. The chart compares the weekly count of PENDING home sales in 2020 compared to the closest same full week in 2019. Since most escrows (without a contingent home sale) are between 30 to 45 days, the decrease in PENDING homes will impact recorded home sales (CLOSED SALES) 30-45 days later. Below is a link to youtube videos and additional market information for more explanation. Time will tell how the housing market will be impacted. If demand remains low far beyond this period of isolation and homes continue to be listed at the rate prior to the pandemic, the markets will shift and we could expect prices to go down. We are in uncharted territory so we will know more as time moves forward.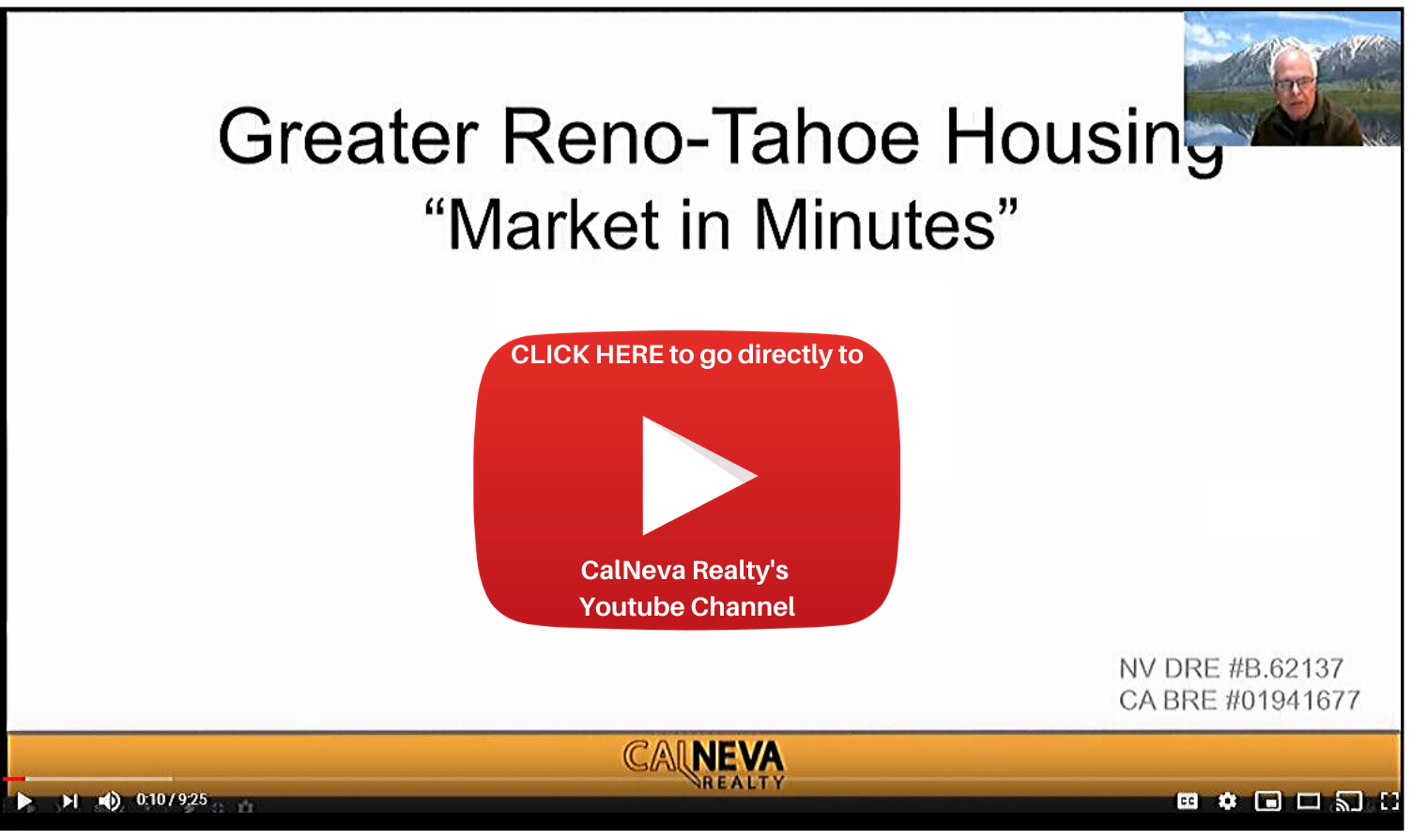 ---

Source: Northern Nevada Regional MLS (NNRMLS) | Geography: ALL Areas - Entire MLS | Property Types: Residential Only - (single-family, condo/townhome, manufactured)
NOTE: 2019 Data starts with the first full week of 2019 which was beginning on January 7, 2019. No partial weeks are referenced. The chart does not include homes with cancelled escrows or "Back on Market".
Additional COVID-19/Coronavirus Real Estate Resources
For More Guidance or Questions
COVID-19/CORONAVIRUS RESOURCES
Our main office continues to stay open for all essential work to serve our clients
Keeping door handles and surfaces cleaned and sanitized multiple times per day.
Meetings to be held in an online conference setting using Zoom, Google Meet, etc.
Using online resources to enable us to work from home as needed to continue serving our clients
Adhering to CDC guidelines for social distancing and other precautions on home showings
Conducting LIVE video showings to home buyers
New Listing Alerts
Get Pre-Approved
What's My Home Worth?